Even Now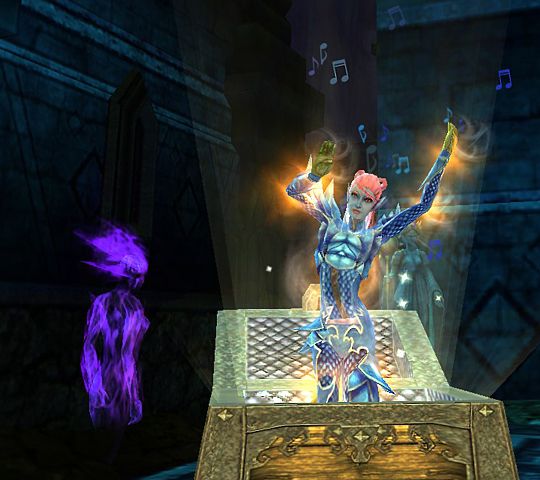 Sometimes I really need to have a little faith.
The other night, I asked Slvr, "Do I want to work on sagas with Even, or take Dissy into Thunderholme and get her killed?"
Slvr generally knows what I want better than I do, so when he told me to take Dissy to Thunderholme, I logged her in (although I lamented to him on AIM, "But she's gonna DIIIIIIEEEEEEEEEEE!", to which he replied, "I have faith in her!").
I wasn't optimistic – my level 26 gimpish first-life Drow bard, alone in a level 29 wilderness? Well, not QUITE alone; she grabbed the level 24 rogue hire because I didn't know how hard the traps would hit her, and she ended up bringing her owlbear as well to keep aggro off the rogue while he disabled.
Dissy's intentionally built more as a support toon than as a soloer. She has yet to…
View original post 444 more words