Erdrique's Blog
This week, I ran quite a variety of quests and slayer zones.  As usual, my questing began with my Monday morning slayer run.  This Monday, I was scheduled to run Charlock (Level 13 Fighter) who I took out into the Red Fens.  That afternoon I logged on with Hamllin (Level 13 Fighter) who I took into the quest Hiding in Plain Sight on elite.  I had actually put up this run in the LFM panel and was joined by one other as we took down Hazadill and his goons
.  Later that night, while I was working on my digital PNP game, I logged on with Lorrikk (Level 11 Monk) and took him through the quest the Haunted Library on elite.

Charlock enjoying the night time in the Red Fens.

Hamllin doing what he can to stop Hazadill.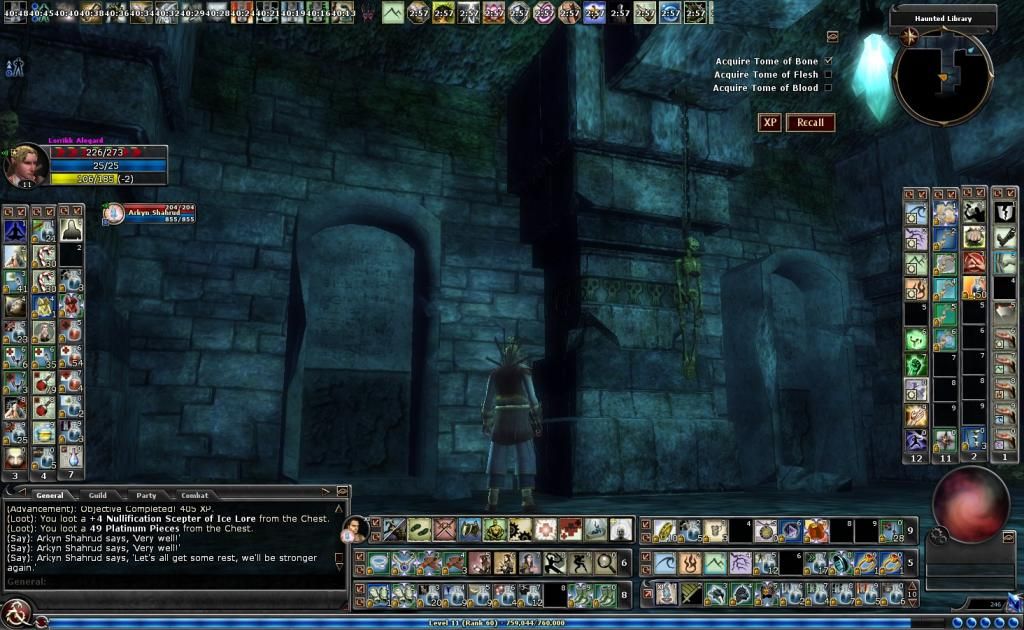 Lorrikk making his way through the Haunted Library.
Tuesday was a…
View original post 822 more words