Erdrique's Blog
It still amazes me how the little things make running DDO fun :).  The other day I was running around the Crypt Crawler's guild airship and swapping out stored amenities to that I could get all of the buffs we currently own when I finally realized that there are some interesting pieces of art on the wall.
This first one is of a ship docked in a peaceful harbor.

Erdrique finally taking notice of some of the art work on the guild airship.
And the second piece of art was of another vessels being violently tossed around at sea: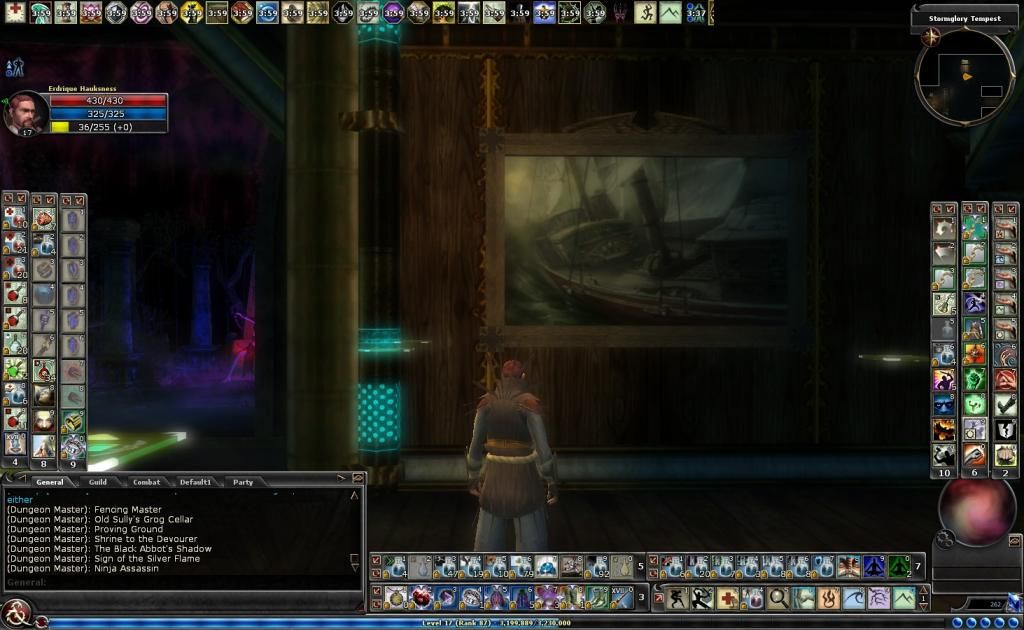 Erd then taking note of a second piece of art on the guild airship.
It is the little things like these, the hidden little gems in the background of the game, that help keep the game fun and interesting for me.  One thing I do wonder though, concerning these paintings.  I…
View original post 64 more words