Erdrique's Blog
Over the weekend, I took Crawlller (Level 6 Ranger) through the rest of the Catacombs story arc.  Crawlller is on my premium account and as a result can only open the quests on normal so I'll have to run it two more times to get the maximum amount of favor out of the quest.  So, as I completed my first run through the chain, I went to go and collect by reward and was offered this: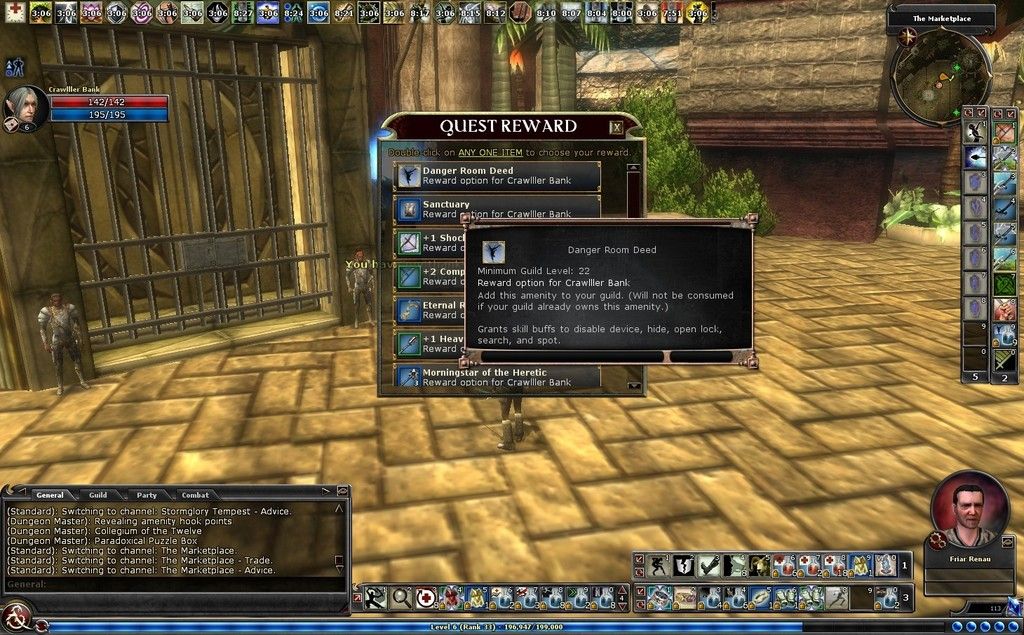 Crawlller receiving a guild amenity as a story arc reward for Catacombs. 
It was pretty cool to see a guildship amenity drop as a potential award.  I was offered the "Danger Room."  I gladly accepted it as we still needed it and it is actually our first astral shard based amenity.   Now this gives me another incentive for running the chain once again on hard and on elite :).
Thanks for reading everybody and…
View original post 2 more words