Erdrique's Blog
Yesterday I wrote about my frustrations with my continued inability to log into the game.  Well, it looks like I was able to finally log in and stay logged on last night.  I was able to log and run Kanndar, my level 10 paladin through Dead Predators, Mirra's Sleepless Nights, and Dead Girl's Spellbook.  I was also able to log into the game this morning prior to work which allowed me to take my level 10 light monk, Lorrikk, into the Three Barrel Cove explorer area.

Enjoying the fact I was able to log in with Kanndar last night to get through the first of three quests.  Using Kanndar here to take my frustration on my connection issues on the poor undead in Dead Predators.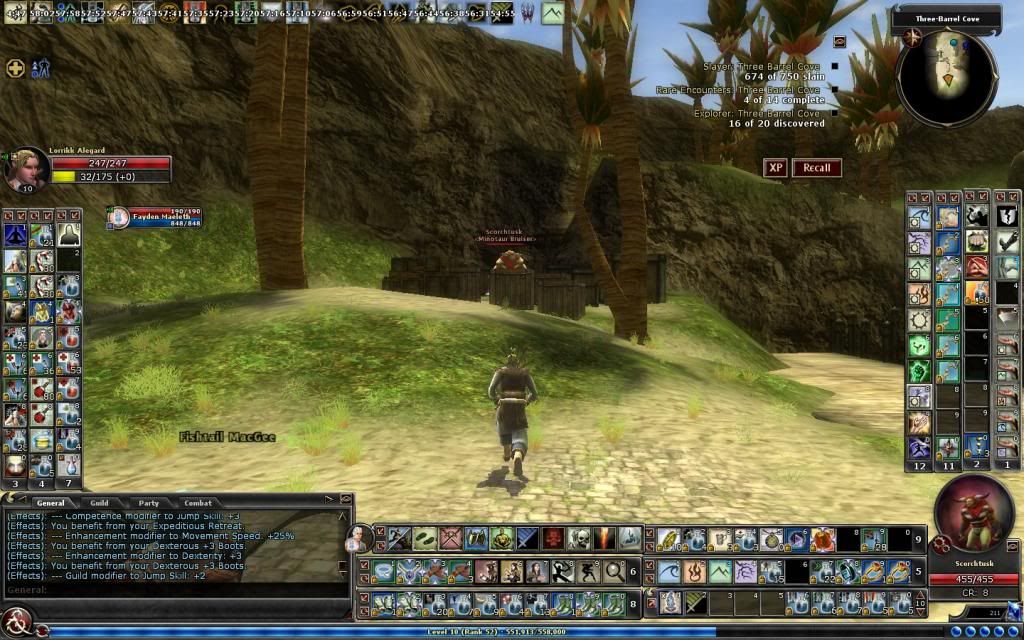 Lorrikk enjoying his adventures in Three Barrel Cove once again this morning!!!  Getting ready to face Scortchtusk.
I must say…
View original post 182 more words