The Nerdd
In the 1990s, British anthropologist Robin Dunbar theorized that there is a balance between the size of the human brain, and the number of relationships one person can maintain.
this limit is a direct function of relative neocortex size, and that this, in turn, limits group size… the limit imposed by neocrotical processing capacity is simply on the number of individuals with whom a stable inter-personal relationshipo can be maintained.

Robin Dunbar, Journal of Human Evolution
The idea is broken down into different levels of intimacy, wherein the closer we are in a relationship, the fewer of that relationship we can adequately keep.
Humans, on average, can only maintain about 5 people at the closest level of a relationship, about 15 good friends, 50 friends, 150 meaningful contacts, 500 acquaintances, and about 1500 people we could recognize.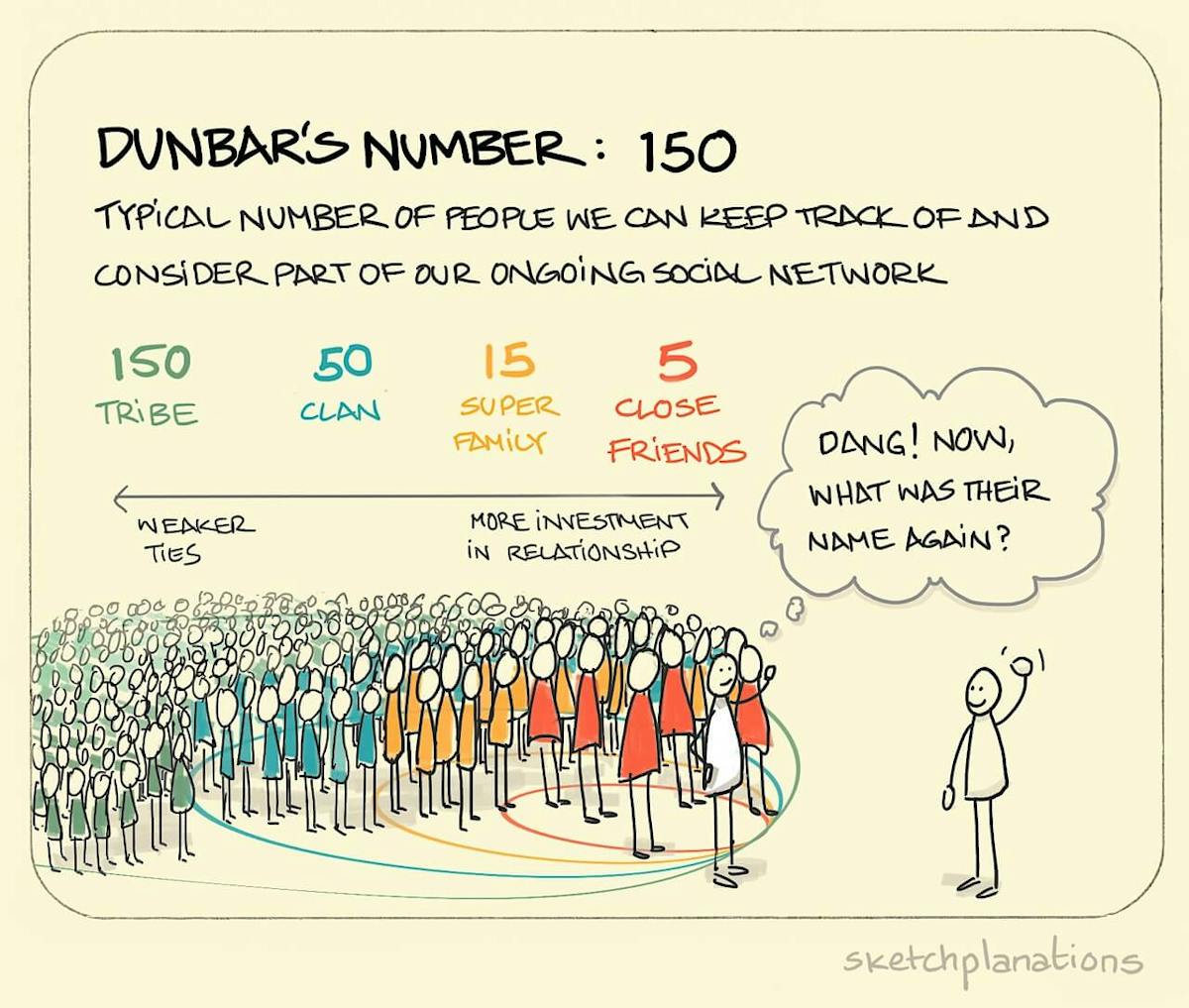 Something to note, if you look at the circles in the picture, the…
View original post 1,322 more words